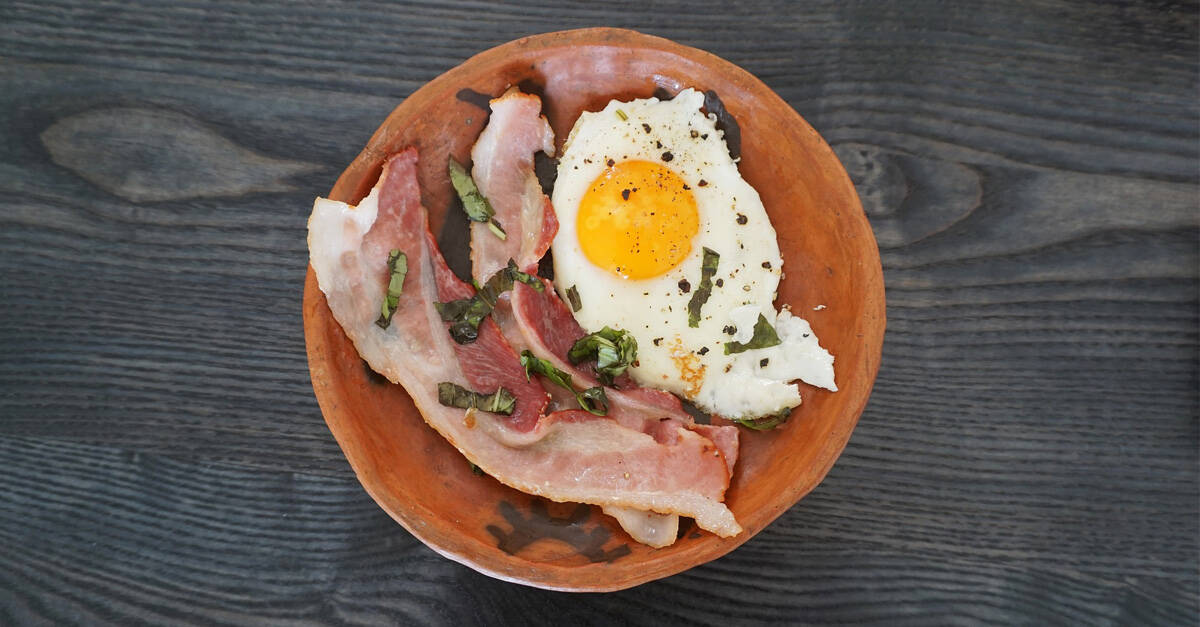 Breakfast.
It's not my happy place.
I just want a caffeinated beverage.
In a quiet place.
Alone.
Apparently, I have it all wrong…
They say that breakfast is the most important meal of the day.
And yet, most of us either skip it all together or are so rushed we just grab whatever's offered in a fast food lane.
Which then pretty much derails any progress we made the day before in getting our bodies into fat burning mode instead of sugar burning mode.
What if I told you there was a way to have a keto breakfast on the go that didn't involve lines of cars or getting up at the butt crack of dawn?
Awesome, right?
I was so excited to discover make ahead Keto breakfast recipes!
Make ahead recipes allow you to get out of bed at a reasonable hour and fix a week's worth of breakfasts at your leisure.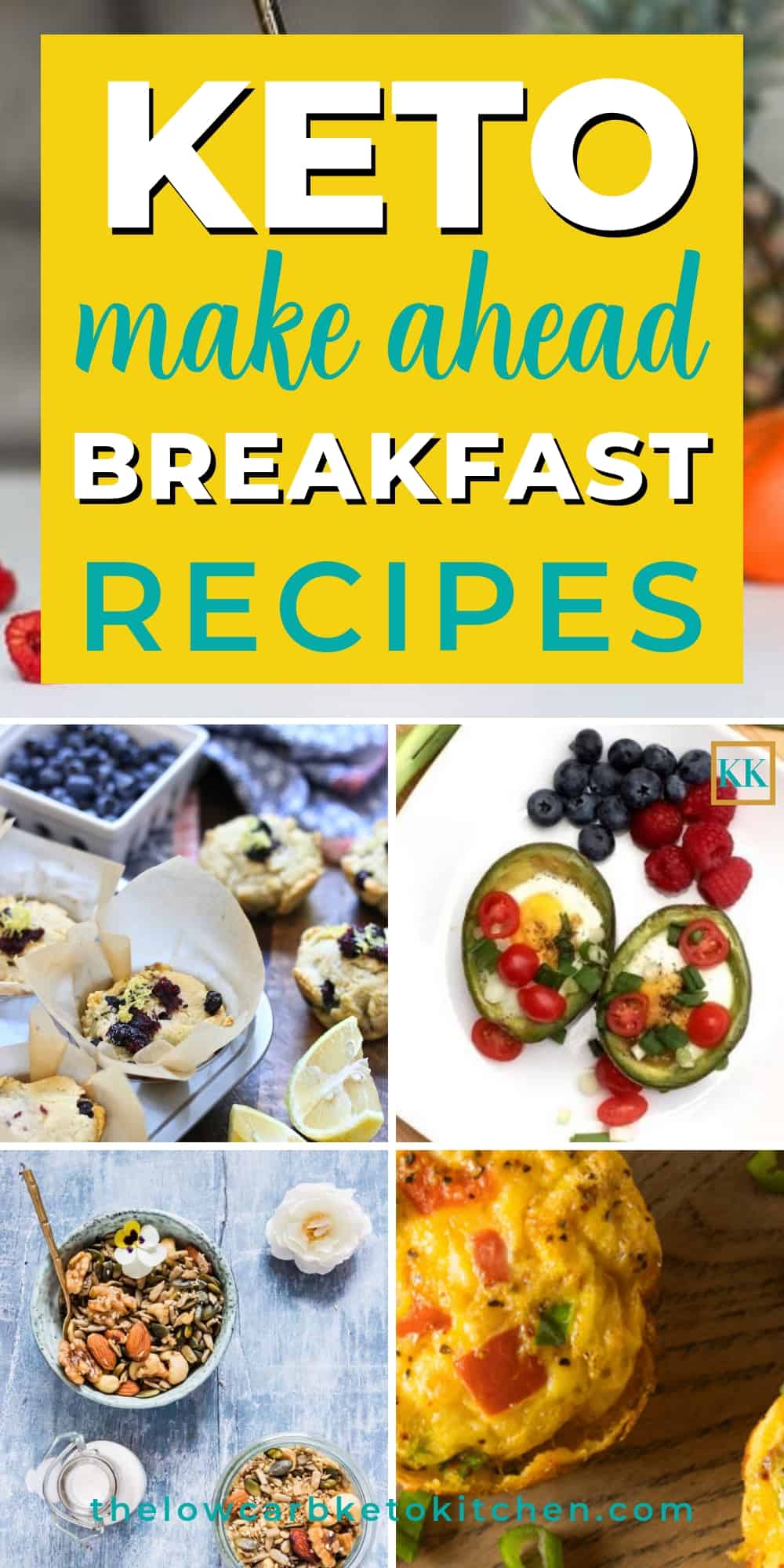 If you plan it right, you can take one day a month and make several of these recipes and then have a variety of breakfasts available to grab and go.
And you know what they say about variety and all.
Maybe all y'all already knew about make ahead breakfasts and I'm just the last one to get the memo. But, really, these recipes are a game changer!
I've gathered some of my favorites here for your breakfast making adventures. With so many to choose from, you'll never get bored!
Make Ahead Keto Breakfast Egg Recipes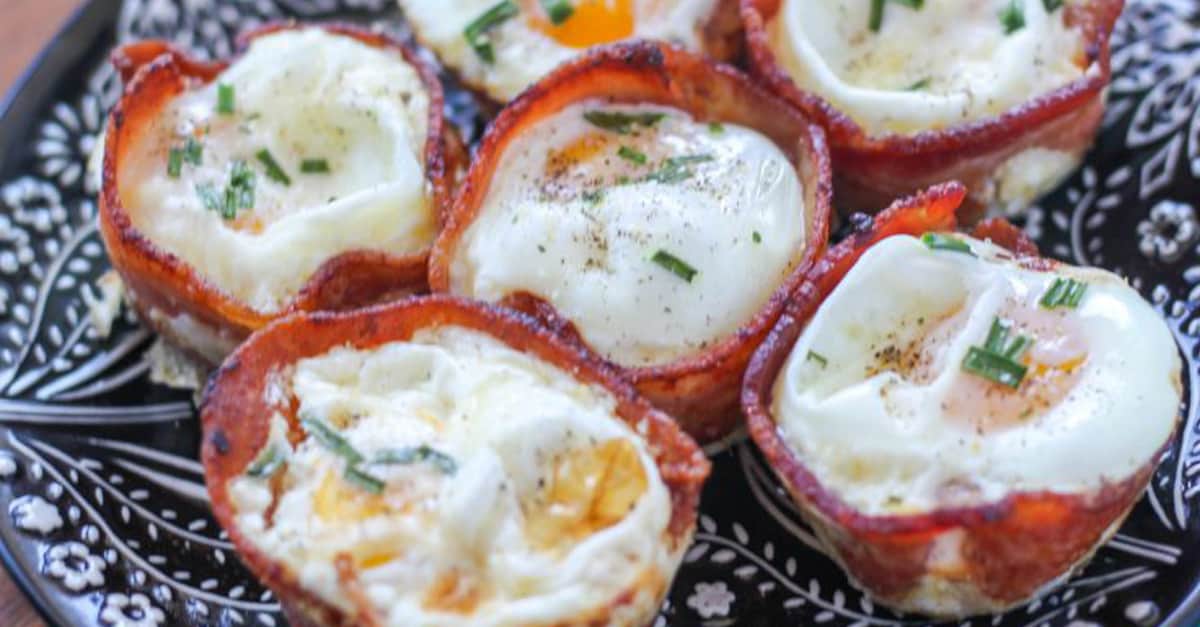 My friend Jen over at Whole Lotta Yum makes these Low Carb Creamy Bacon & Egg Cups.
This is one I go to time and again. They are absolutely divine!
You can either make and eat these straight out of the oven (try to let them cool just a skosh before you take a bite), or make them ahead and refrigerate or freeze and just heat these guys up when you're ready for them.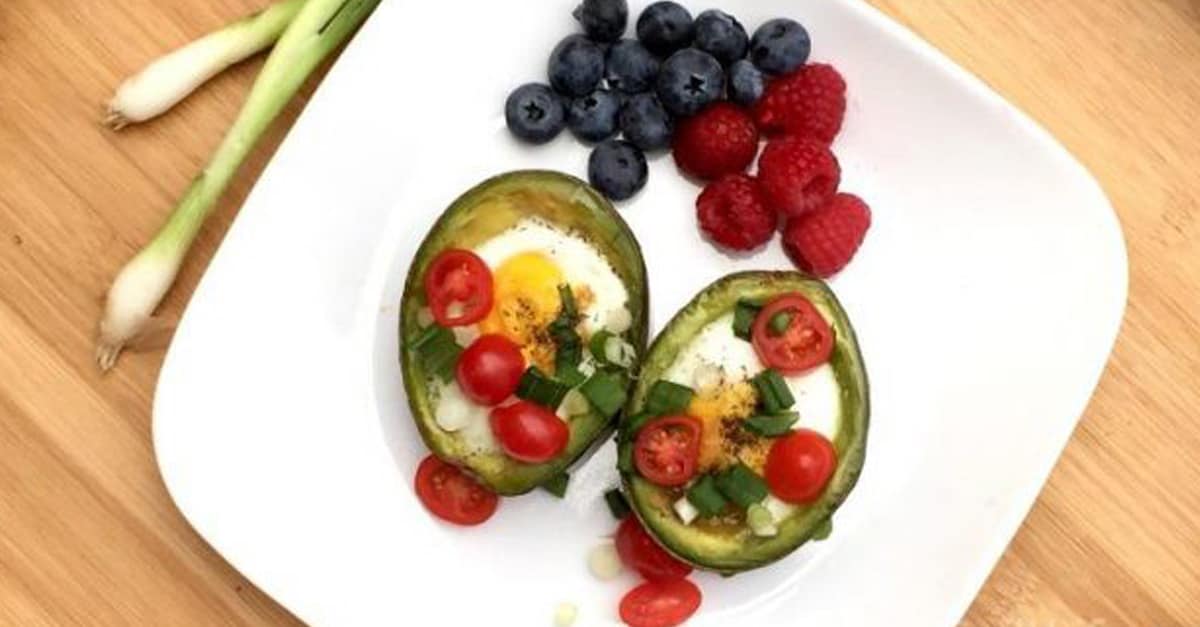 Patty from My No-Guilt Life (don't you love that blog name?) has these fun Baked Eggs in Avocados. While not technically a make ahead breakfast, they are so fast to make it's almost as good!
Lots of healthy fat and protein. I add cheese to mine, as well as a little salsa after they come out of the oven.
What can I say? I'm from the south.
We either add BBQ sauce or salsa to everything.
I'm kidding. Sort of…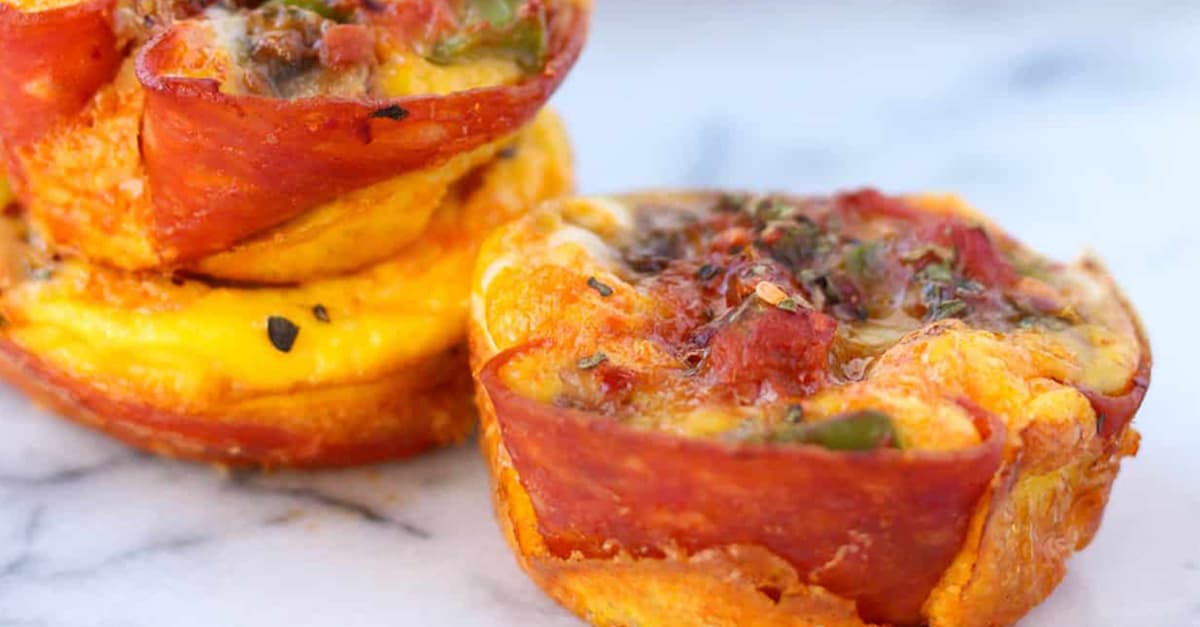 Who doesn't love pizza for breakfast? Kelly over at Eat The Gains introduced me to these awesome sauce Pepperoni Pizza Egg Cups.
Kelly is a paleo blogger, so the recipe doesn't have cheese in it. But yay, Keto! We get cheese! Top these with mozzarella or cheddar, or a mixture of the two, which is what I do.
Easy to put together and easy to reheat. Or not reheat. Life is short.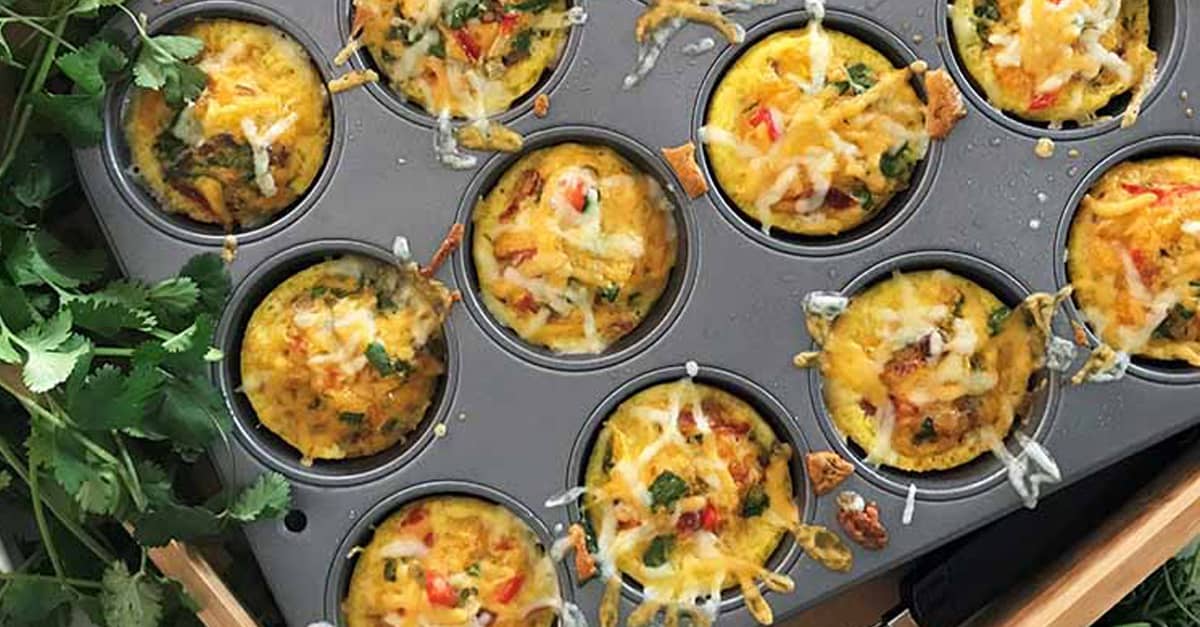 These Keto Egg Muffins from Ariel at Diabetes Strong are sure to please!
Stuffed full of low carb veggies, these will get your day started off on the right nutritional foot for sure. And you can vary the vegetables to add even more variety.
Another great keto make ahead breakfast that you can eat straight out of the fridge or reheat quickly.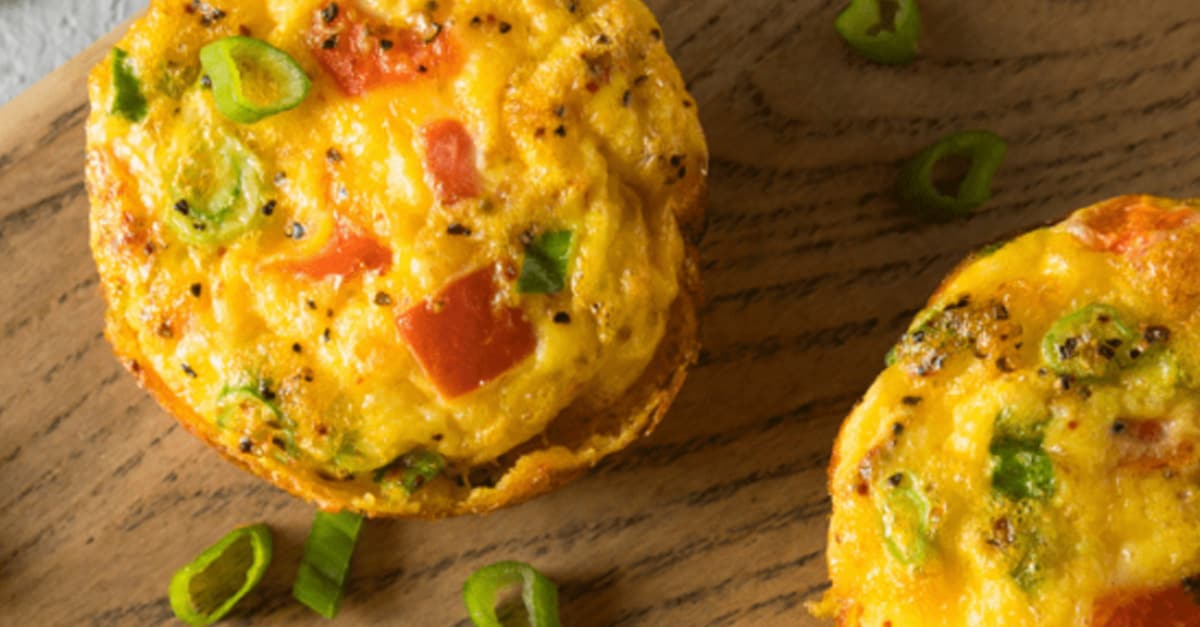 My friend Brianna, who blogs at Balance + Lift, has these amazing Keto Bacon and Cheese Egg Muffins.
These are fast and easy and are pretty dang tasty! I mean, bacon makes everything taste good, right?
And they are also great to eat cold. And they make a great snack in the middle of the afternoon. Or after dinner. Or any other time that you need a snack…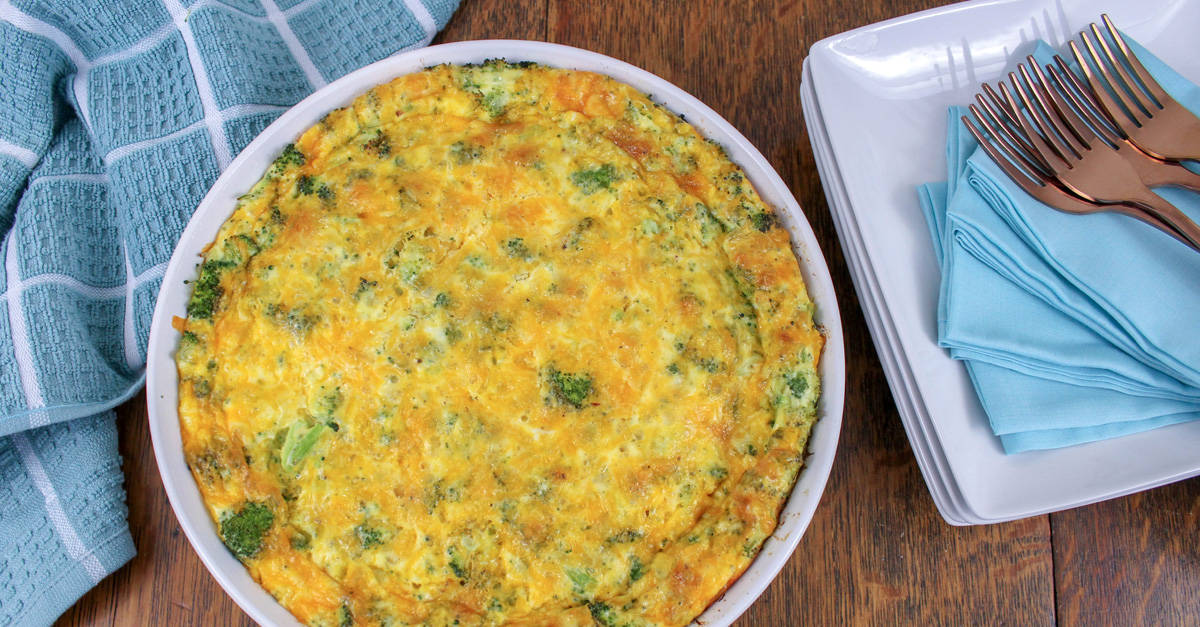 And from yours truly is this Fabulous Keto No-Crust Broccoli Cheddar Quiche recipe. It's fast and easy to make day of, and it's faster and easier to make the night before.
It's awesomely cheesy and filling. You can even serve it with a salad and call it brunch!
This quiche freezes really well. And a quick reheat in the oven or microwave is all it takes to have a warm inviting start to your day.
As a bonus, it's also pretty good cold. So it makes a perfect grab and go breakfast for everyone in the family!
Make Ahead Keto Breakfast Instant Pot and Slow Cooker Recipes
I am a huge fan of my Instant Pot and my crockpot. The idea of using them to make breakfast hadn't really occurred to me until I was trying to find quick keto breakfast recipes.
Here's some that have become family favorites.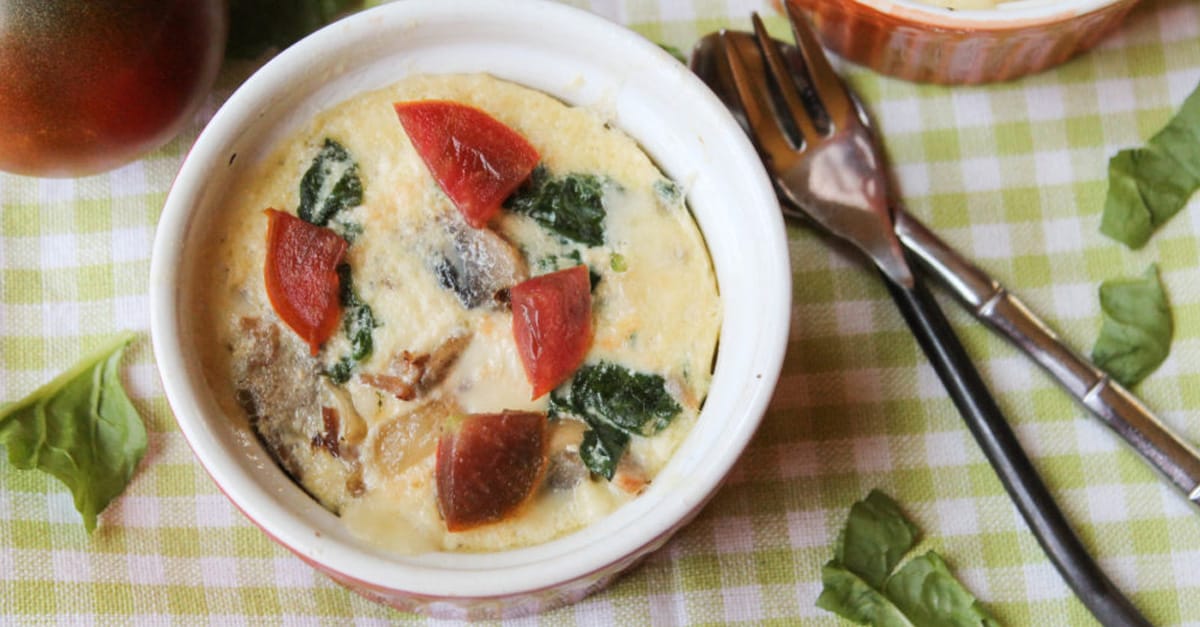 Tessa from Tessa the Domestic Diva introduced me to this Instant Pot Crustless Quiche.
6 minutes in the Instant Pot! How crazy easy is that?
I mean, there is a little prep work, but it goes together pretty fast. This is almost quick enough to make on a busy morning.
If you'd rather not do that, though, these little quiches reheat well and you're out the door quickly. They are very satisfying and filling and keep you going until lunch time.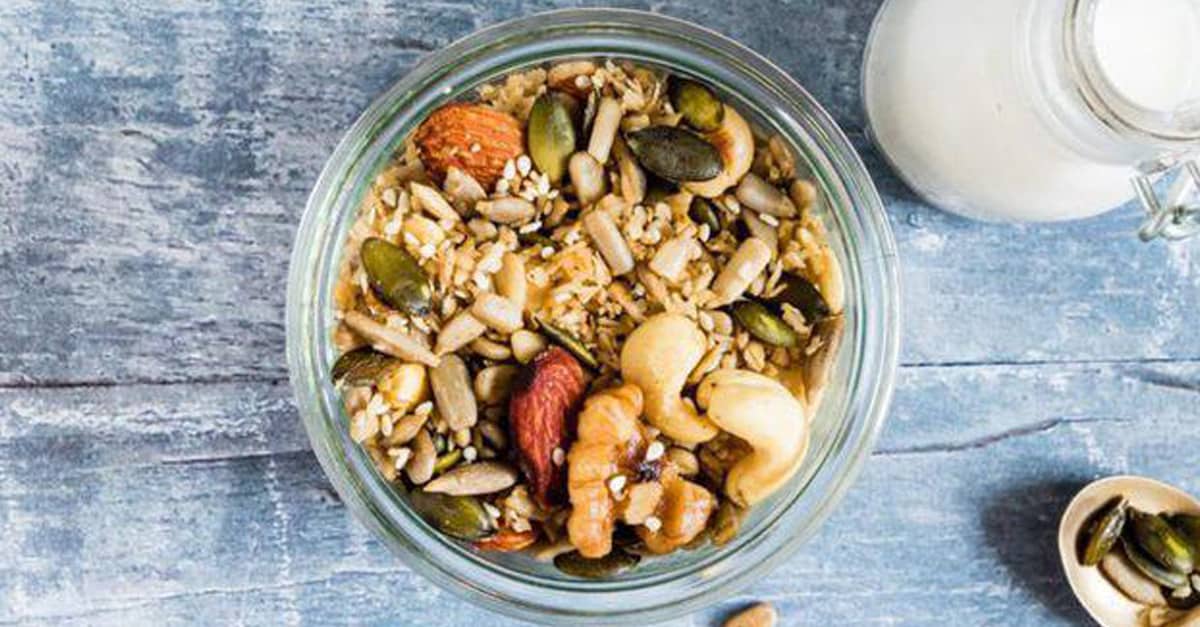 Over at Recipes from a Pantry, Bintu has this amazing Slow Cooker Low Carb Granola Recipe.
It's infinitely adaptable and works great for breakfast or for a snack. So this one's a twofer!
Add a splash of unsweetened almond milk and eat it with a spoon, or eat it from a jar with your hands.
Either way it's packed with fiber and it's crunchy and nutty and delicious!
Make Ahead Keto Breakfast Muffin Recipes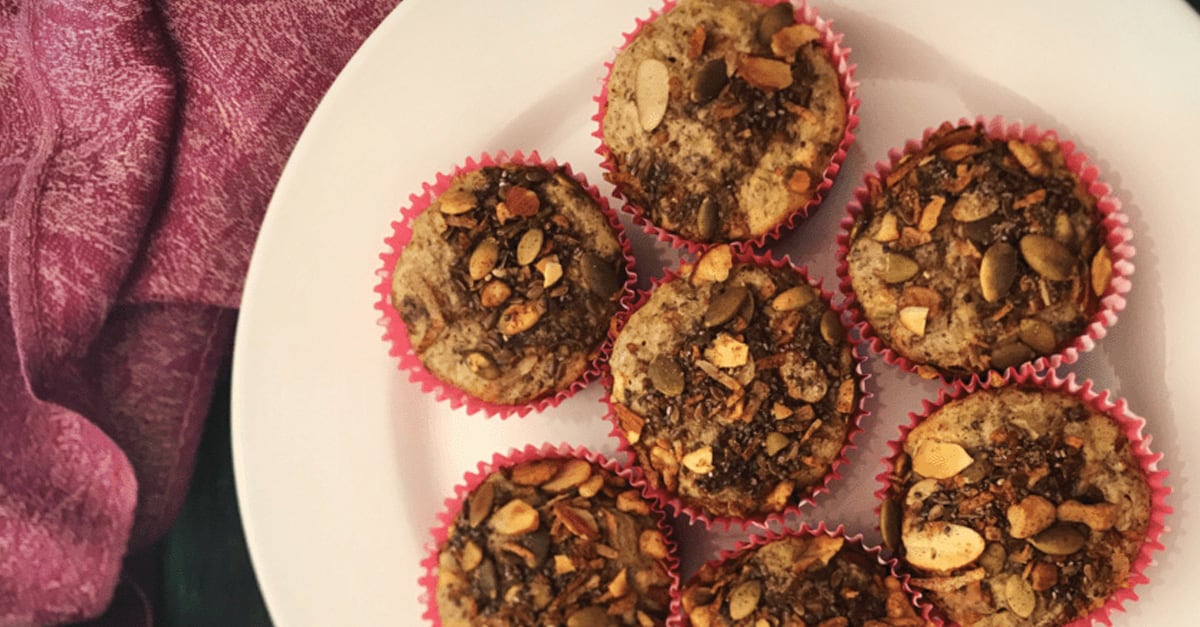 From Fit to Serve Group, comes this recipe for High Fiber Breakfast Muffins. Hilda has done a great job of fulfilling my need for muffins while on the keto diet.
And this particular muffin is high in fiber as well, which helps to keep you regular.
I think we can all agree that being regular is a good thing.
With seeds, nuts, coconut, and a little bit of cinnamon, these muffins are delicious and make the house smell great while they're baking!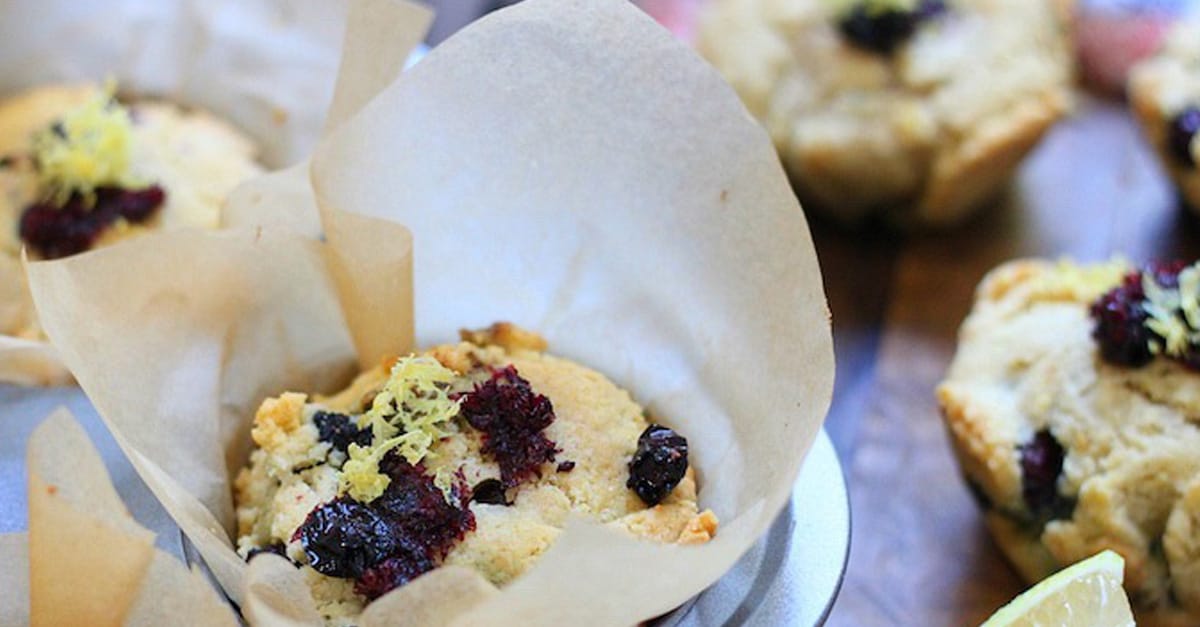 Over in The Organic Kitchen, Linda is baking up some wonderful keto treats. These Keto Lemon Blueberry Muffins make you forget you are on any kind of diet.
And who can resist lemon and blueberry? It's a classic combination that never disappoints.
Fresh from the oven and slathered with high quality butter, or at room temperature, these muffins are really just amazing.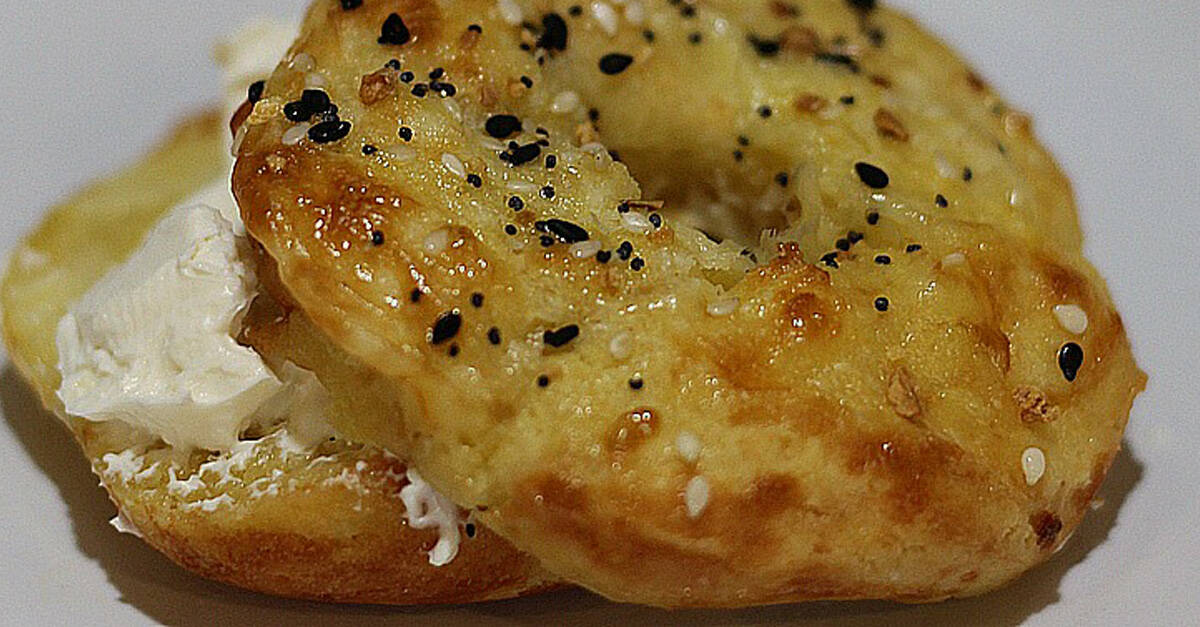 And finally, Jenny from Cook Eat Go has this recipe for Easy Low Carb Keto Bagels.
These bagels are sooo good! You can eat them plain, with butter or cream cheese.
Or you could fry an egg and stick it in there. Maybe add some bacon and a slice of cheese. That's my favorite way to eat them.
Breakfast sandwiches are easy to eat on the go, and are really filling too!
You could even fix the whole sandwich ahead of time and just reheat it. They freeze beautifully as well.
So, there you have it. Some of my favorite make ahead keto breakfast recipes. They make staying on track sooo much easier.
I can pass right by the drive thru and never even twitch!
I would encourage you to have several of these breakfast goodies in your freezer so you have a variety to choose from every day.
Peace, love, and eat breakfast y'all!
And for your dinning enjoyment, check out The Best, Fast, Keto Dinner Recipes.
If You Liked It, Put A Pin In It!